Sometimes we receive really neat curriculum products to review through the
Schoolhouse Review Crew
. Other times we receive the most amazing products for Mom (Me!) This is one of those times and wow, did we have some fun things to review with a lovely company called...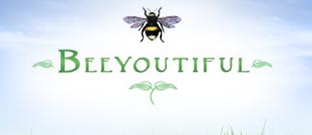 We received three different packages to review.
The health care set: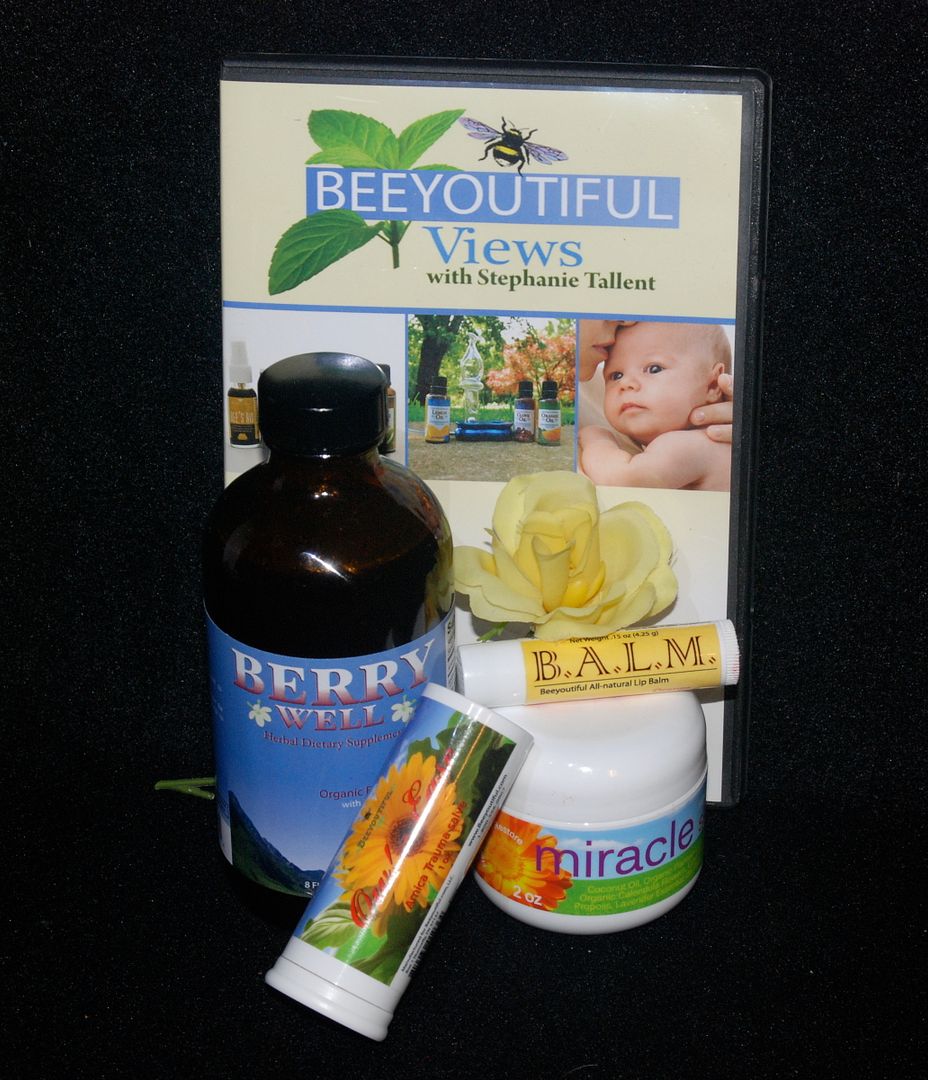 The skin care set: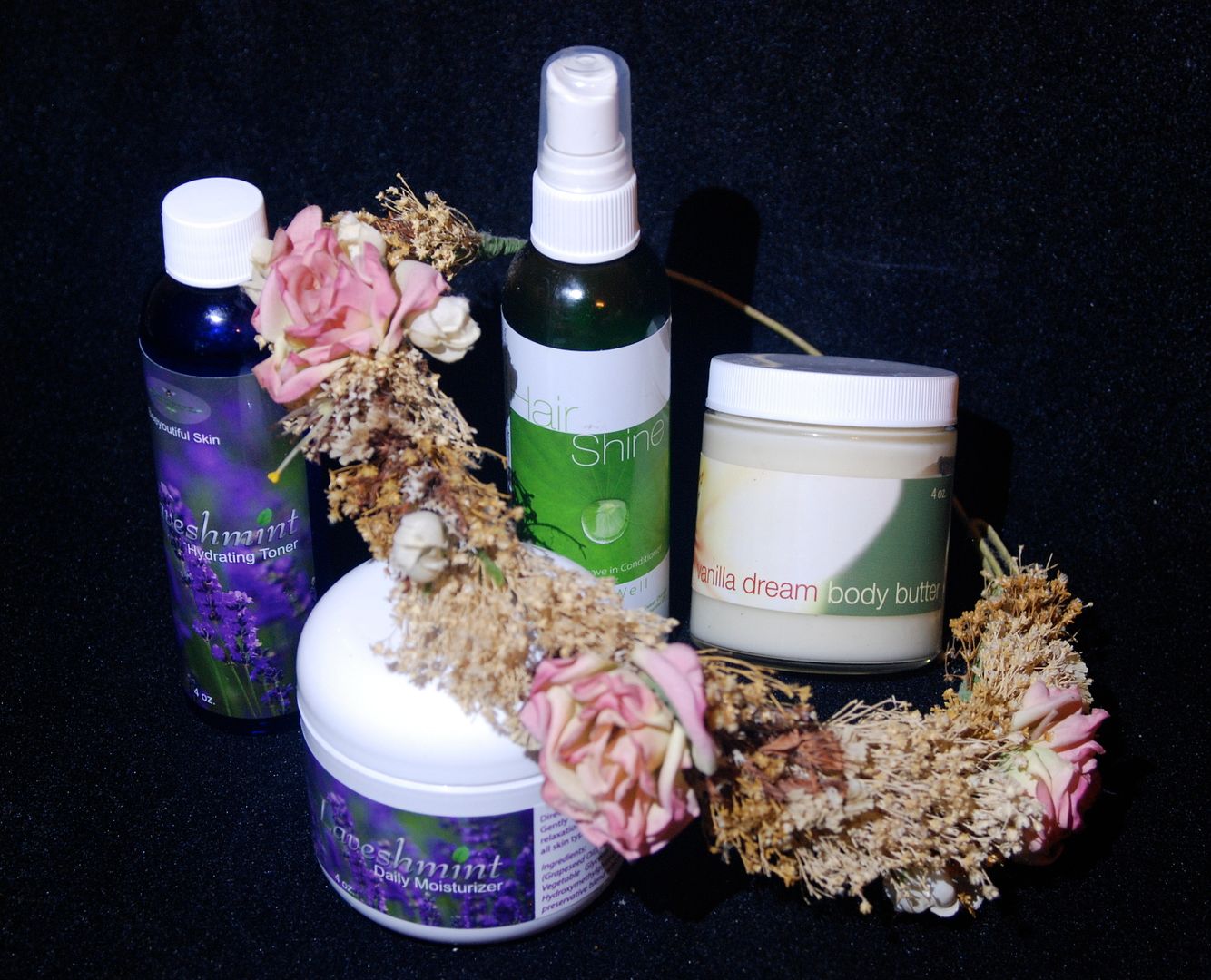 And the one I am reviewing today, the makeup set.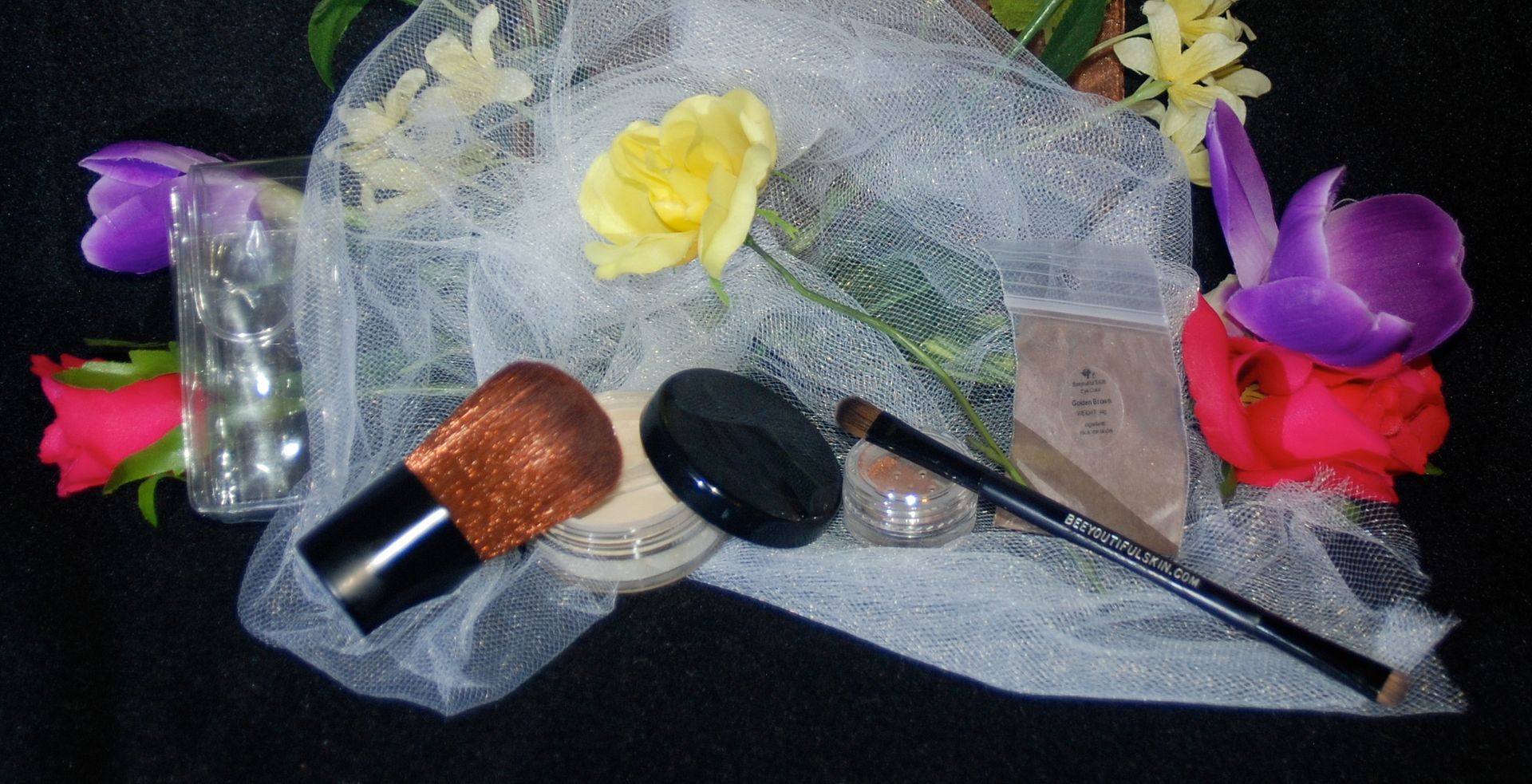 The makeup is not sold on their normal website,
Beeyoutiful.com
, but has its very own website,
BeeyoutifulSkin.com
. Here you can see all the different kinds of mineral makeup they sell. But I don't want to get ahead of myself!
What is mineral makeup? I didn't know either. From the website:
What goes onto your skin is a combination of up to four minerals that are baked at different temperatures to achieve the desired color. Our entire makeup line is 100% pure minerals, which means there are no fillers or additives of any kind.
We selected our
foundation
first out of 24 colors. Because I have very fair skin, I narrowed it down by clicking the "Fair" on the left. They also have
foundation charts
to help you
.
If you are really unsure, you can
order samples
for a $1.00. Any sample of any of their makeup products are available in sample sizing so if you are really unsure after the foundation charts, definitely order the samples first. I selected Ophelia. We also received the
Foundation Brush
($11.00) that is essential to applying mineral makeup. It is a soft yet thick brush that moves around your eye and face to spread the foundation around.
We were also given the opportunity to select two
eye colors
to play around with. There are over 45 to choose from. Interestingly, you can use the eye colors as lip colors too--they are interchangeable. I selected Chocolate Plum and Gold Dust. Now they are both beautiful, but Gold Dust is just lovely. It will be very fun for the holidays! We also received the
Combo Brush
($6.50) to apply the eye colors. This brush has two ends for different parts of the eye.We received a DVD that explained the application techniques for all the makeup, but the website provides these
free videos
to help you figure it out too. Definitely try foiling your eye makeup! It is a neat technique that makes your eye colors just pop (and last!)
As I said, I have never used mineral makeup so I didn't know what to expect. I was REALLY happy with the results. I have a big issue with dark circles under my eyes. I have had them my whole life whether I get a lot of sleep (rare) or whether I don't (often!) You would not have known I had them with this makeup on. I was VERY pleased with that. It is really simple to apply this makeup too. All you do is tap a small amount into the plastic lid and use the brush to apply it in small amounts around the eyes and face. You don't need to use a lot to cover a multitude of facial sins. (Wink.)
The eye colors are similar. It does not take a lot to give your eye good coverage and the colors have a beautiful sheen to them that last and really highlight the eyes. The selection is large and the fact you can use them for your eyes as well as your lips speaks volumes to those looking for more bang for their mineral buck.
They break the 45+ colors down into these categories:
Blue
Earth Tone
Fine Metal
Green
Neutral Base
Pink
Smoky
Sparkel
Violet
Yellow
This makes it much easier to find colors you know are best for you. (That's how I did it anyway!)
BeeyoutifulSkin.com
sells their makeup by weight. The foundation is 3.7g for $25.00 and the eye colors are .44g to .47g for $10.00. Because we did not receive a full 3.7g in foundation, I cannot tell you how long it should last. I have been eking mine along and not been using it every day so it has lasted longer than it would have had I used it every day. I really love it though, and will definitely buy it to use regularly.
Beeyoutiful Skin also sells blushes and bronzers as well as the skin care line I mentioned above. There are so many good things this company sells! The Schoolhouse Review Crew did review the other two sets above so if you want to find out what they thought about those, you can read about them here:

Disclaimer
: I received a free copy of this product through the Schoolhouse Review Crew in exchange for my honest review. I was not required to write a positive review nor was I compensated in any other way. All opinions I have expressed are my own or those of my family. I am disclosing this in accordance with the FTC Regulations.